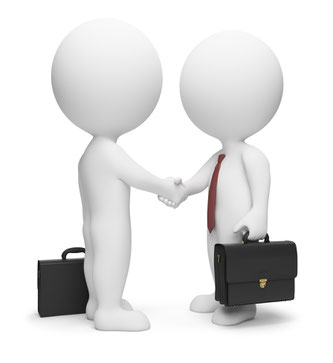 People often are considering a wide spectrum of aspects when looking for a new opportunity (i.e. title, remuneration, work-life balance, etc.), but sometimes are minimizing - or even not considering at all - one of the most important question they should ask themselves: "Will I enjoy working with my future manager? ".
It can be challenging making an opinion on someone after only a few interviews; but I am convinced that the first impression is important, and that you can learn a lot about the comportment of a person or his global professional or academic knowledge just in a couple of hours.
In my opinion, you can already get a reliable idea of what a person is - or is not - by asking yourselves the two following questions:
What could my future manager bring me?

The more Senior you are, the more you are expected to bring added value to your future employer (or at least this should be the case), but this assertion is also true the other way round; as for a Junior roles - and even if needs are not the same - you still are expecting your manager to share with you some knowledge (

i.e.

about the organisational structure), connections,

etc

. During the interview process, you can easily grasp how smart is your interlocutor and how he is inclined to share with you his knowledge. If you get the feeling that the person won't or isn't willing to share with you, you can conclude that this is not the right place for you. If the first feeling after leaving the interview is "

Wow, this guy is impressive; I really learned a lot

", this is already a good start.

Would I be happy to work with that person on a daily basis?

It is important trying to assess the personality of your interlocutor despite that it can be tough to answer this question after a brief interview; inter alia because people can easily simulate and show some aspects of their personality not representative of their real character during the interview. In case of any doubt it is always better not considering the job opportunity anymore.
Since the perfection is not attainable, do not expect your manager to be perfect, but it is better to avoid starting a new collaboration with the feeling "I have to make do with what I get"; bear in mind that a good manager is one of the most valuable aspect you can expect from your new job.
Whatever the reasons leading you to leave your current job, if you believe that your future manager will not meet your expectations, wait for another opportunity. If many aspects can be renegotiated when you are in your new work environment, do not expect changing how your manager is or how he behaves.